Because our mission is to give every company, no matter the size, the opportunity to innovate and help build a better future.
Everything you need to launch new digital products and services. Software development, UX/UI, Product Management, Devops, QA, etc.
Our team becomes part of yours. We are committed to being an integral part of your success and to making things right.
We are a near-shore firm that works in your time-zone, speaks your language and uses your communication channels to make collaboration fast, simple and convenient.
We adapt to your workflow and preferred collaboration tools and can contribute with our experience in Agile methodologies, when needed.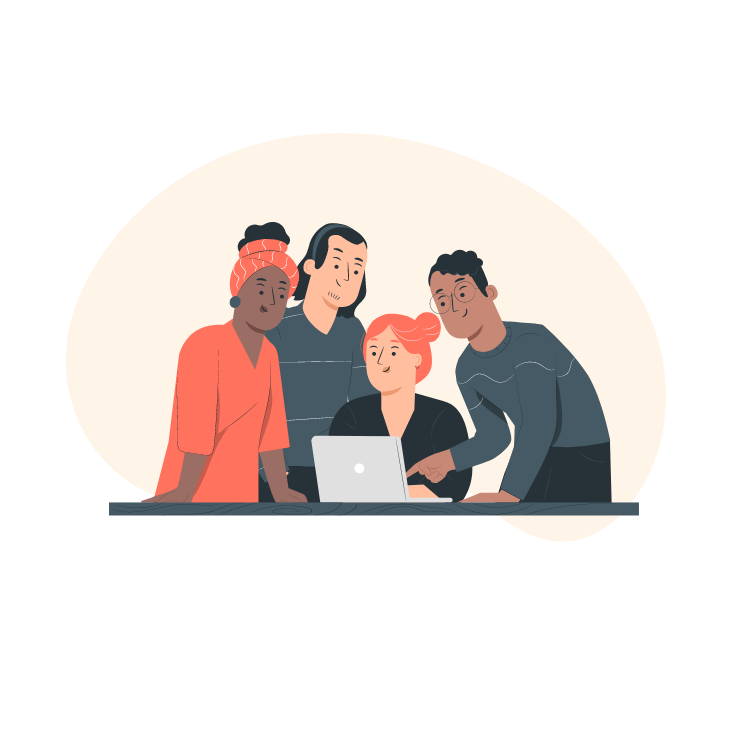 To give every company the opportunity to innovate, by identifying, training and retaining the best tech & digital talent in developing countries, and them deploy them with precision in ways that exceeds our client's expectations.
End-To-End Innovation Enablers, helping your company unlock it's full innovation potential.
Dedicated Tech (full/partial) Squads
We create multi-disciplinary, remote (near-shore) Tech Squads that become part of your team. They adapt to your workflows and are trained on Agile methodologies to deliver continuous value. We believe that well-trained remote teams bring clients the opportunity to increase innovation output by accessing a greater / more diverse pool of talent, while reducing the cost of development.
On-Demand Software Development
At our core, we are software developers excited about building digital products and solutions using the latest technologies and agile methodologies. We provide end-to-end capabilities to deliver on your technical requests. Product Management, Tech Architecture, Front / Back End Development, DevOps &  QA
We partner with companies to co-launch new digital businesses that leverage core assets of the company (distribution channels, customer base, industry knowledge, proprietary technology, etc). We take the co-created ideas into MLP's (Most Lovable Product) aiming to find product market fit and scale in the leanest possible way. As startup founders ourselves, we love getting things from 0 to 1.
We have experience with many technologies and programming languages but have special predilection for a few of them that make innovation easier.
React is the core of our frontend apps not only because it is the leading web client framework today but also for its presence in contexts outside of web apps, as well as the fact that it's a mature and battle-tested library.
Due to its simple syntax, widespread adoption and high flexibility, Python might be today's most productive language to work with. Generally speaking, it is our language of choice for developing the backend of applications, enabling us to quickly adapt to ever changing business environments for our clients.
AWS offers a wide range of secure, enterprise-grade, high resilience and high availability solutions. We take advantage of their global data centers and multi-zone redundancy, best uptime protection and risk mitigation to deliver secure, scalable digital experiences.
Node. js is primarily used for non-blocking, event-driven servers, due to its single-threaded nature. It's used for traditional web sites and back-end API services, but was designed with real-time, push-based architectures in mind.
Shopify is a complete commerce platform that lets you start, grow, and manage a business. It also lets you create and customize an online store, as well as sell in multiple places, including web, mobile, social media, online marketplaces, brick-and-mortar locations, and pop-up shops.
One of the most widely used programming languages, Java is used as the server-side language for most back-end development projects, including those involving big data and Android development. Java is also commonly used for desktop computing, other mobile computing, games, and numerical computing
WordPress is our choice when it comes to Content Management Systems, not only because it is the most popular CMS in the world but also due to its flexibility, interoperability, multilingual environment and user-friendly ecosystem as well as extensibility in innumerable ways.
Oowlish was created by Fernando and David, two tech entrepreneurs that had been working together for more than 10 years, with the goal of helping other companies innovate better, faster and at greater scale by reducing entry barriers to software development.
Before starting Oowlish they started PetCoach, a pet-tech company that allowed pet owners to have online consultations with veterinarians. This company was backed by top VCs like Comcast Ventures and Maveron. It also had support from the startup accelerator Dreamit Ventures. It was finally acquired by Petco in 2017.